We are experts in the best dumpster rental services
We offer affordable fees for all budgets
Call for a quote and no hassle easy contract
We have an impeccable reputation in and around LA
We support green energy and recycling
Get your waste removed in no time
Get a quote now at 323-310-1012
Are you looking for a no hassles dumpster rental service here in Los Angeles and in the region?
We have provided cheap user-friendly waste removal expert services for over 15 years now, and we are known to be the best service provider by the local communities.
LA Dumpster Rental Pro is a full waste disposal service provider that targets the waste management needs of the residents of Los Angeles, CA. Currently specializing in permanent and temporary dumpster placement, we also provide services to the residential, industrial and commercial settings.
What are the reasons you could need a dumpster?
Home renovation projects
Garage/basement cleaning
Garden upgrade
Moving to a new home
House cleanouts
Flooding
Organization projects
Construction projects
General Junk removal
Business renovations
Working with contractors
Home Building
Recycling
Demolition projects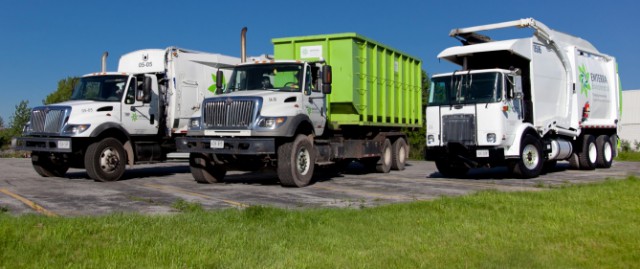 We offer a variety of services that will fit your specific needs.
What separates us from other waste management and dumpster rental companies is that we take the time to personally consult with our customers to ensure that we are providing a waste management plan that suits you best. Take a minute to browse our website and check the kind of unit you will need. We offer a variety of services for the following jobs:
Construction
Demolition
Land Clearing
Commercial
Dumpsters and Rolloffs
There us an endless list of reasons why you may need to rent a dumpster unit. If you need something thrown or hauled away, we can do that for you. Give us a call at 323-310-1012 and we can discuss the terms of the rental and explain all details to you.
Steps in availing for one of our roll-off dumpsters:
Step 1: Select the type and size you need.
LA Dumpster Rental Pro offers three types of service – temporary, permanent and recycling. The temporary services are usually for shorter projects that need large dumpsters, while permanent services offer small dumpsters but they are used for the long term. Remember, our company provides services all over Los Angeles and other parts of California. So inform us of your location so as to tag your rental with the appropriate price as it may vary by location.
Step 2: Schedule the delivery and pay upfront.
Once you have made up your mind on what size you need to rent, you can give our office a call and one of our customer service representatives will help you book your dumpster on your preferred date. Our company offers a two-hour delivery window upon payment and that additional charges will apply if you placed an order before 2:00 PM. Once the unit is delivered, you can start signing the paperwork.
Step 3: Pay a Flat Rate
Pay our flat rate upfront and we assure you that you will not be paying any unnecessary and hidden charges later on. Whatever rate is agreed upon, is the price you pay. Though at times, additional fees may add up due to additional rental days and other specialty dumpster rentals like units for concrete, brick, and dirt. But do not worry, our employees will itemize the price so that you will see exactly what you are paying for.
Step 4: Call for dumpster pick up.
Once the dumpster has been filled up with waste materials, pick up the phone and call us right away. If you wish to keep the dumpster longer, give us a call so that we can tag the appropriate additional fees. We will not pick up your rental without your knowledge.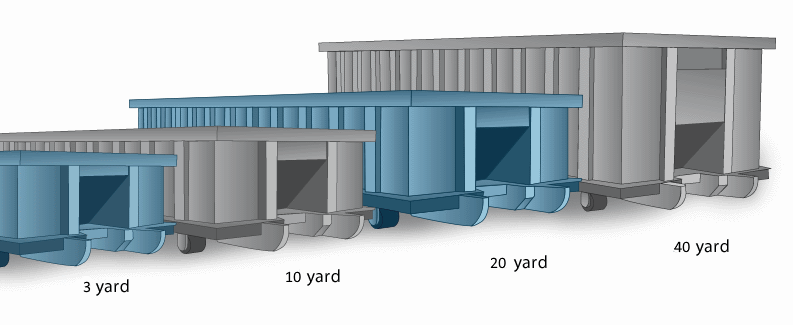 Who We Are As A Dumpster Container Rental Company
There are numerous facets in running a successful waste removal business. Firstly we have to dedicate our effort and time to provide the customers and clients the exact services they need, while at the same time, keeping the best interest of our company to heart. Just as how any passionate entrepreneur handles his/her business, we at LA Dumpster Rental Pro make sure that we put our clients' needs first. With nothing you have to worry about, let us handle the disposal of your garbage.
Our business has two decades of combined industry knowledge. We are committed to making every homeowner or contractor's life a lot easier when it comes to removing junk. Aside from a high-quality dumpster rental service, we offer same-day delivery, flexible pick up schedules and excellent customer support. Trust our respectable and professional team and we can assure you that we will take care of your trash, quickly and efficiently.
We are not just dedicated to providing the best waste management service in Los Angeles. It is also one of our missions to help reduce the general waste in the LA communities and to conserve the environment. LA Dumpster Rental Pro continuous to work with different recycling plants and cleaning facilities to reduce our footprint on the earth. So choose our company and let us make your trash removal easy, affordable and environmentally friendly.
Our Rolloff Dumpster sizes
10-yard dumpster – perfect for small remodeling projects and medium-sized cleanup jobs
Dimensions: 12′ long x 8′ wide x 4′ high
20 Yard Dumpsters – best for a large basement, attic, or garage cleanout
Dimensions: 22′ long x 8′ wide x 4.5′ high
30 Yard Dumpsters – recommended for major construction or demolitions projects
Dimensions: 22′ long x 8′ wide x 6′ high
40 Yard Dumpsters – handle wastes from a big house renovation project, indoor remodeling and roof replacements
Dimensions: 22′ long x 8′ wide x 8′ high
Dumpster Rentals Made Easy
So if you are looking to schedule a few bins or a roll-off dumpster rental near me in LA to dispose of your refuse, call 323-310-1012 now and all your questions will be answered immediately by our courteous staff. We can haul away all kinds of garbage such as restaurant litter, metal objects, backyard debris including trees, furniture, cabinets or carpet items, bricks, electronics, domestic appliances, roof replacement waste, compost, dirt or scrap, we will take it away for you.
Our office is open from Monday to Friday, 6:00 AM to 9:00 PM and 9:00 AM to 9:00 PM during Saturdays and Sundays.
We can also deliver our dumpster rental if you are located in California at or around Anaheim, Alhambra, Bell Gardens, Beverly Hills, Burbank, City Of Industry, Compton, Culver City, Dodgertown, Downey, El Monte, Glendale, Huntington Park, Inglewood, Irvine, La Crescenta, Lynwood, Maywood, Montebello, Monterey Park, North Hills, North Hollywood, Orange, Pasadena, Pico Rivera, Riverside, Rosemead, San Gabriel, San Marino, Santa Ana, Santa Barbara, Santa Monica, South Gate, South Pasadena, Torrance, Universal City or West Hollywood.
Hare are some of the zip codes where our customers are located: 90001, 90002, 90003, 90004, 90005, 90006, 90007, 90008, 90010, 90011, 90012, 90013, 90014, 90015, 90016, 90017, 90018, 90019, 90020, 90021, 90022, 90023, 90024, 90025, 90026, 90027, 90028, 90029, 90031, 90032, 90033, 90034, 90035, 90036, 90037, 90038, 90039, 90040, 90041, 90042, 90043, 90044, 90045, 90046, 90047, 90048, 90049, 90056, 90057, 90058, 90059, 90061, 90062, 90063, 90064, 90065, 90066, 90067, 90068, 90069, 90071, 90077, 90079, 90094, 90230, 90074, 90084, 90088, 90089, 90090, 90095, 90096, 90099, 90134, 90189.
Get a quote now at 323-310-1012